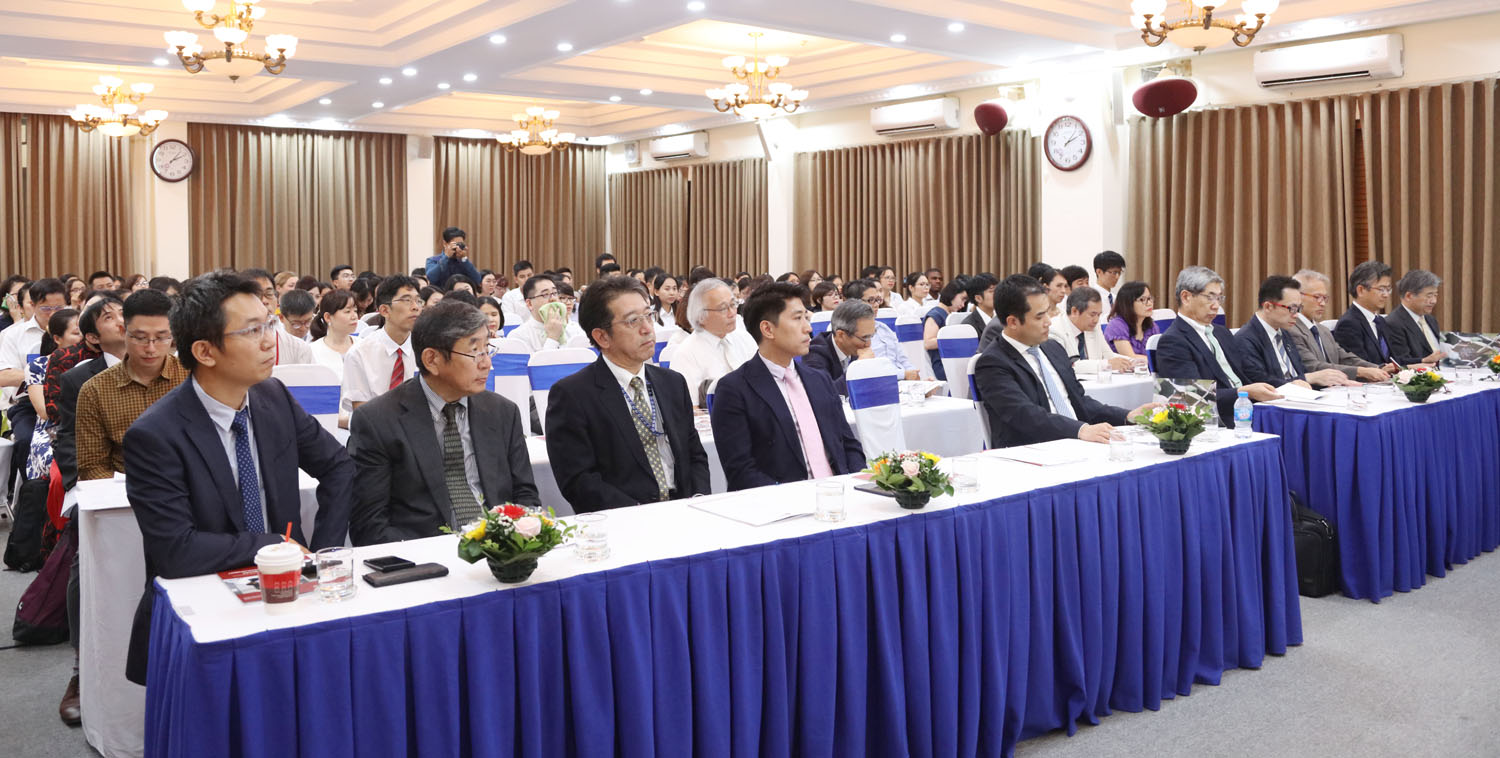 Supported by the Vietnamese government and the government of Japan, Vietnam - Japan University (VJU), the 7th member university of VNU, aims to become a leading training and research centre in Sustainable Science in Southeast Asia in 2025 and by 2035, to have been developed into a prestigious research university in the fields of advanced technology and interdisciplinary sciences for sustainable development in Asia.
As the first research institute under VJU, the Institute of Sustainability Science aims to promote VJU's research, especially collaborative research activities; to disseminate research results and to improve VJU's research quality. Prof Jun Nakajima – Ritsumaikan, co-director of Master's Program in Environmental Engineering, has been appointed director of the institute.
VNU Vice President Pham Bao Son delivered a speech at the ceremony
Addressing the ceremony, VNU Vice President Pham Bao Son said that in recent years, sustainable development had become an indispensable global trend. As we are facing challenges in all the three dimensions of sustainable development – economic, social and environmental, it is crucial to put forward ambitious, action-oriented, collaborative strategies to address these problems. Sustainable development is believed to be the optimal solution to the development of any economy. The increasing demand for deep and scientific understanding of sustainability as well as the negative factors that may affect sustainable development, has led to the creation of a new concept called Sustainability Science.
Developed by Japanese and American scientists, Sustainability Science will bring us a holistic and integrated approach to solve complex, long-term global challenges such as poverty, climate change, biodiversity loss, ecosystem services, etc. Asian developing countries are characterized with many mysteries of natural conditions as well as the fluctuation of socio-economic system, the promotion of Sustainability Science research and application plays a critical role in sustainable development of these countries, including Vietnam.
According to VNU Vice President Pham Bao Son, in response to the global trend and social needs, VNU Vietnam - Japan University has applied Sustainability Science as one of their research and education philosophies since its establishment. The inauguration of the Institute of Sustainability Science will not only help VJU move a step closer to achieving its goals but also enhance its involvement in solving global issues.
At the ceremony, the ISS Director Prof. Jun Nakajima discussed the role and future development of the ISS. He also claimed that Japanese style approach would be applied in promoting such research activities at the ISS as: (1) Implementing the ISS Sustainability Science research projects addressing real life issues in Vietnam; (2) Promoting inter-disciplinary and integrated research projects through the building of strong research teams; and (3) Connecting VJU and external institutions and industries.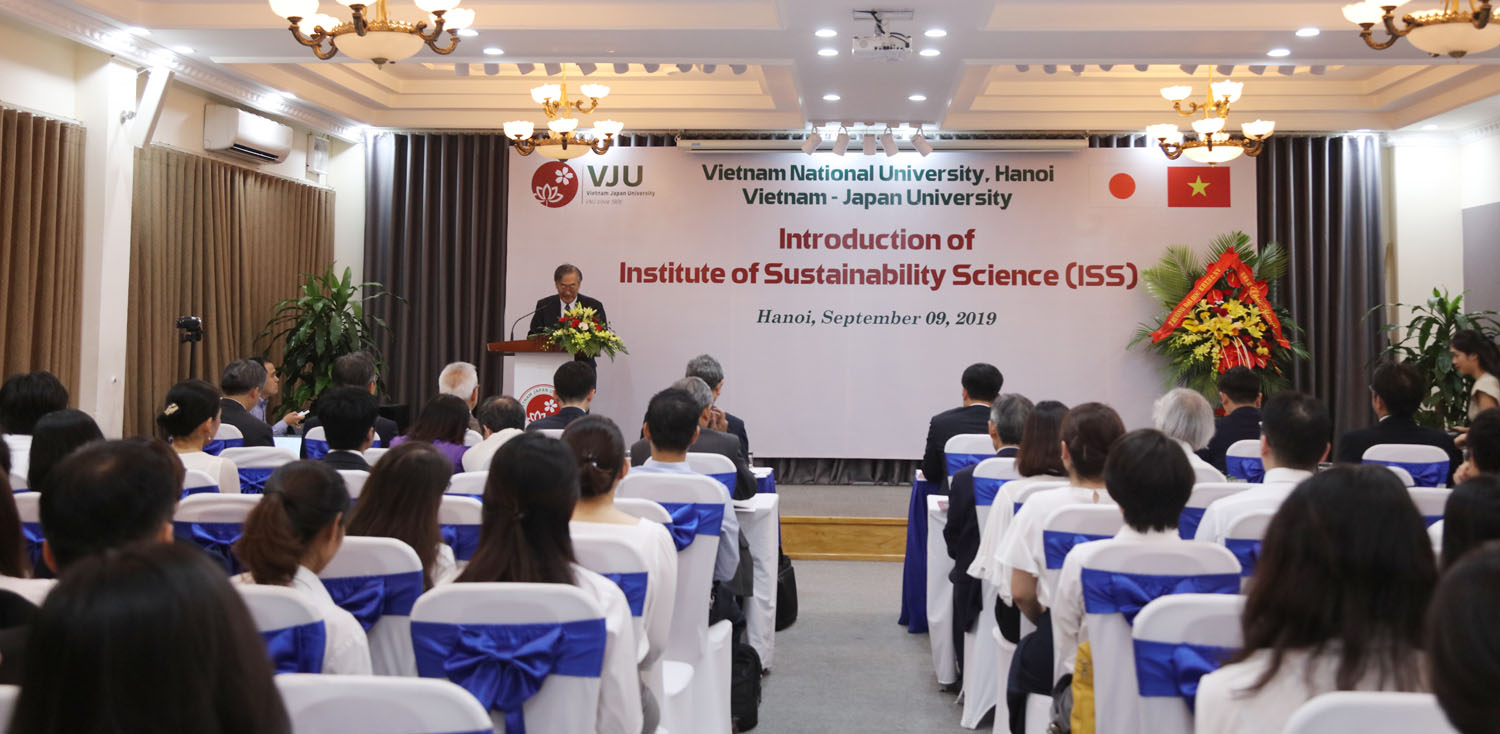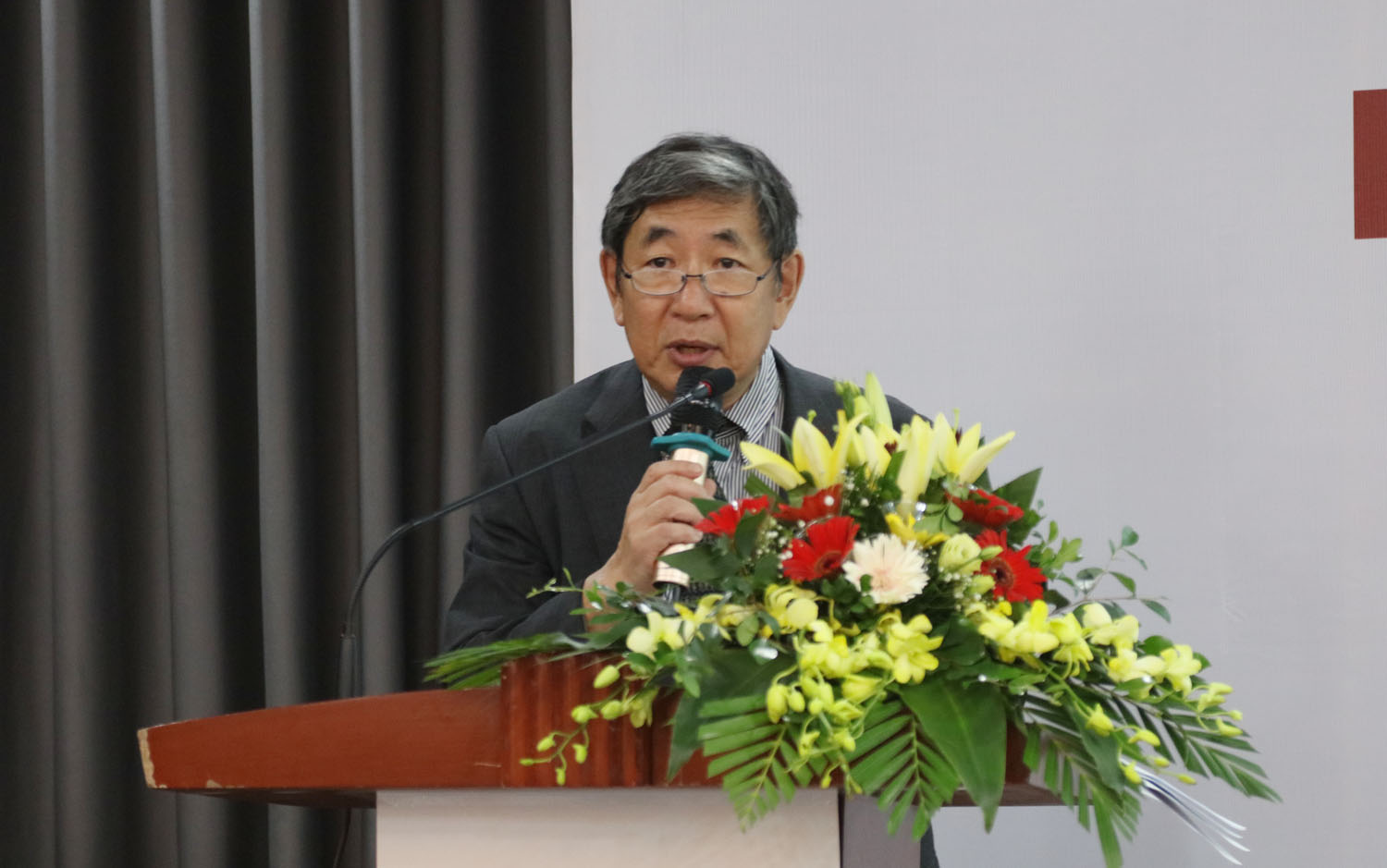 The VJU ISS Director Prof. Jun Nakajima