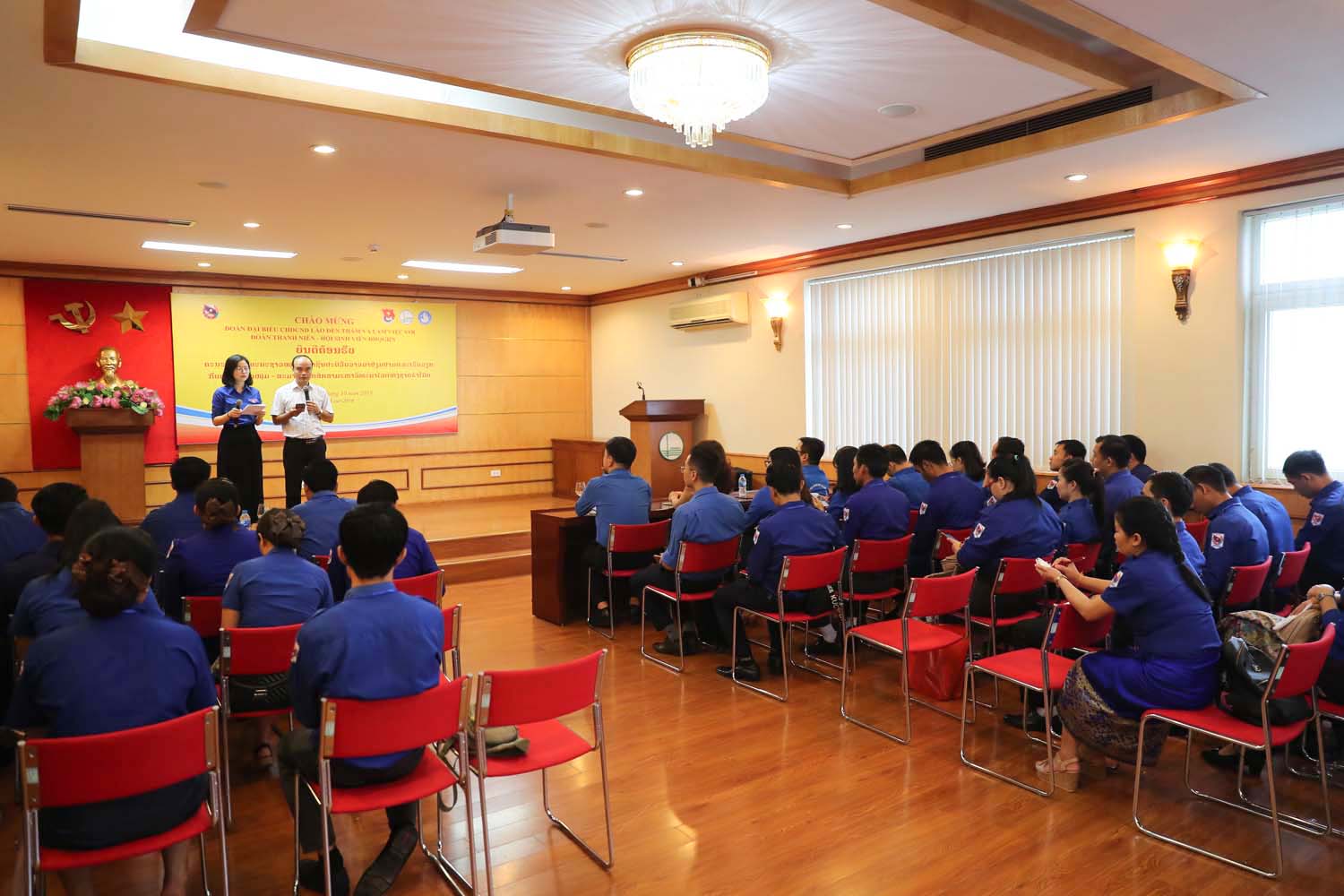 Briefing on VNU's traditional history as well as that of VNU Youth Union and Student Association, VNU Youth Union's Secretary Truong Ngoc Kiem stressed that VNU was the top tier academic environment in Vietnam, thus, unlike other Youth Union organizations, VNU youth activities were characterized with innovation and promotion of innovative spirit among Youth Union's members to enhance the intelligence of VNU's young students and young lecturers.
During the meeting, the delegates were also informed of various activity models of the University of Social Sciences and Humanities and the University of Science Youth Unions.
On behalf of the Lao People's Revolutionary Youth Union delegation, Mr. At Ta Pu, Head of the delegation, expressed his impression on the achievements of VNU Youth Union's activities and youth movement and expected that the exchanges would help the two countries' Youth Union officials and members learn from good models and effective solutions to apply in their Youth Union actual activities and movements.
VNU Youth Union's Secretary Truong Ngoc Kiem