TC2 is expected to be implemented from March 2020 to March 2025. With the purpose of training high quality human resources at all the three higher education levels: undergraduate, graduate and doctorate, and enhancing the training, research and management capacity of VJU, TC2 continues to provide resources, techniques and transfer technology for VJU to develop into a global research university oriented towards gradual autonomy and sustainability.
VNU Vice President Nguyen Hoang Hai
TC2 is expected to design and implement some high quality bachelor's, master's and doctoral programs based on the strengths of Japanese partner universities and the demand of Vietnam in such areas as interdisciplinary social sciences, sustainable sciences, advanced technology and life sciences; to expand the scale of VJU in Hoa Lac and develop a number of autonomy-oriented programs at the end of the project.
VNU - VJU Rector Furuta Moto
As scheduled, TC2 will:
- Provide initial support for highly qualified scientists who are potentially capable of mobilizing research funding, forming an independent research team after 2-3 years, proposing and deploying new training modules/ programs;
- Research, build and finalize the organizational structure and management system of research universities towards high autonomy based on experiences of Japanese research universities;
- Develop partnerships with Japanese universities and businesses; share local expenses in organizing training and research activities;
- Share the costs of equipment for training programs and some key research projects in sustainable sciences, and the costs of operating the facilities in Hanoi according to Japan's standards;
- Transfer products for VJU to expand the scope of training and develop rapidly towards sustainability from 2025.
After 5 years of implementing Project TC1, VJU is currently offering eight Master's programs in: Area Studies; Business Administration; Infrastructure Technology; Climate Change and Development; Environmental Engineering; Nanotechnology; Public Policy; and Global Leadership. From 2020 onwards, VJU will recruit students for a high-quality bachelor's program in Japanese Studies.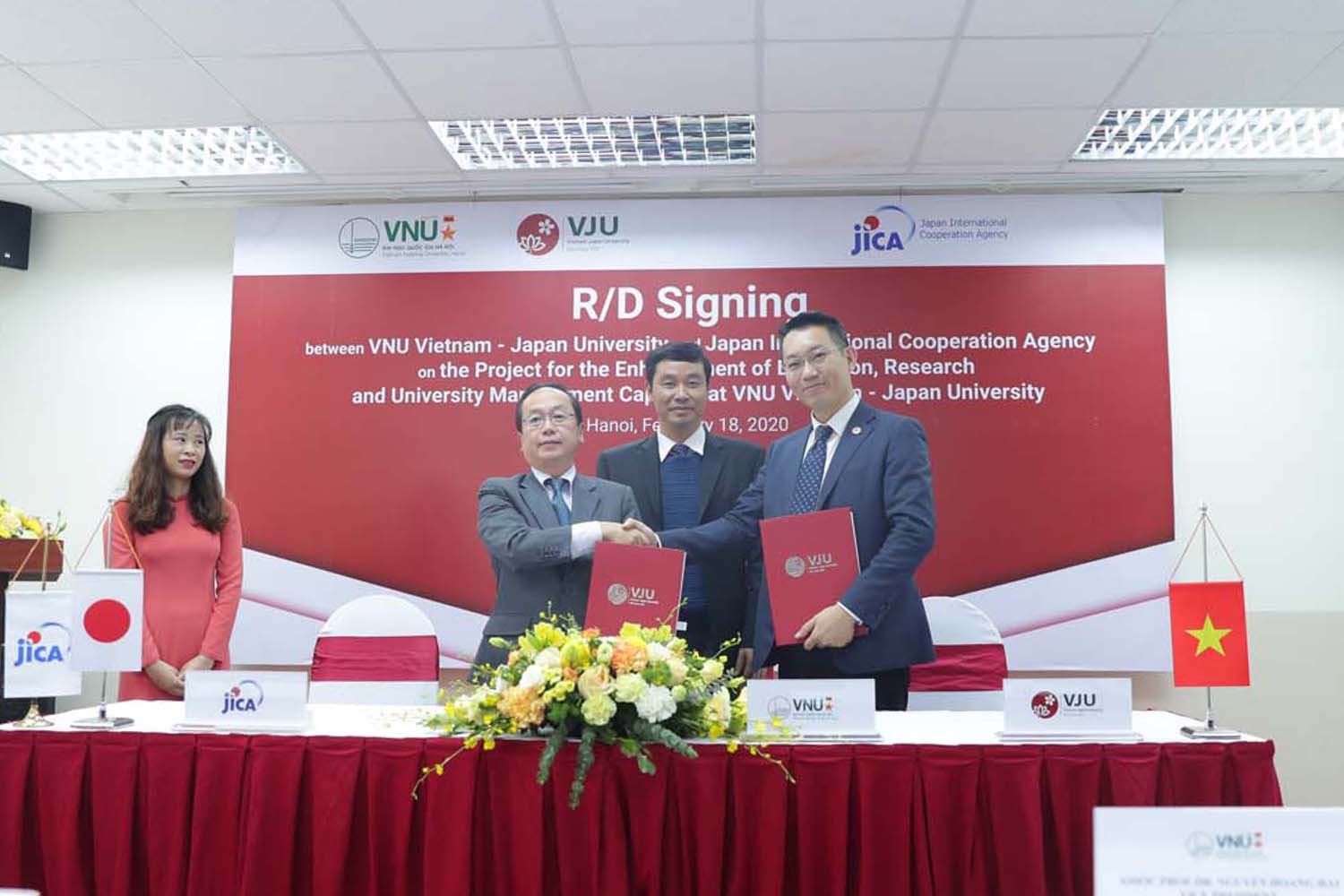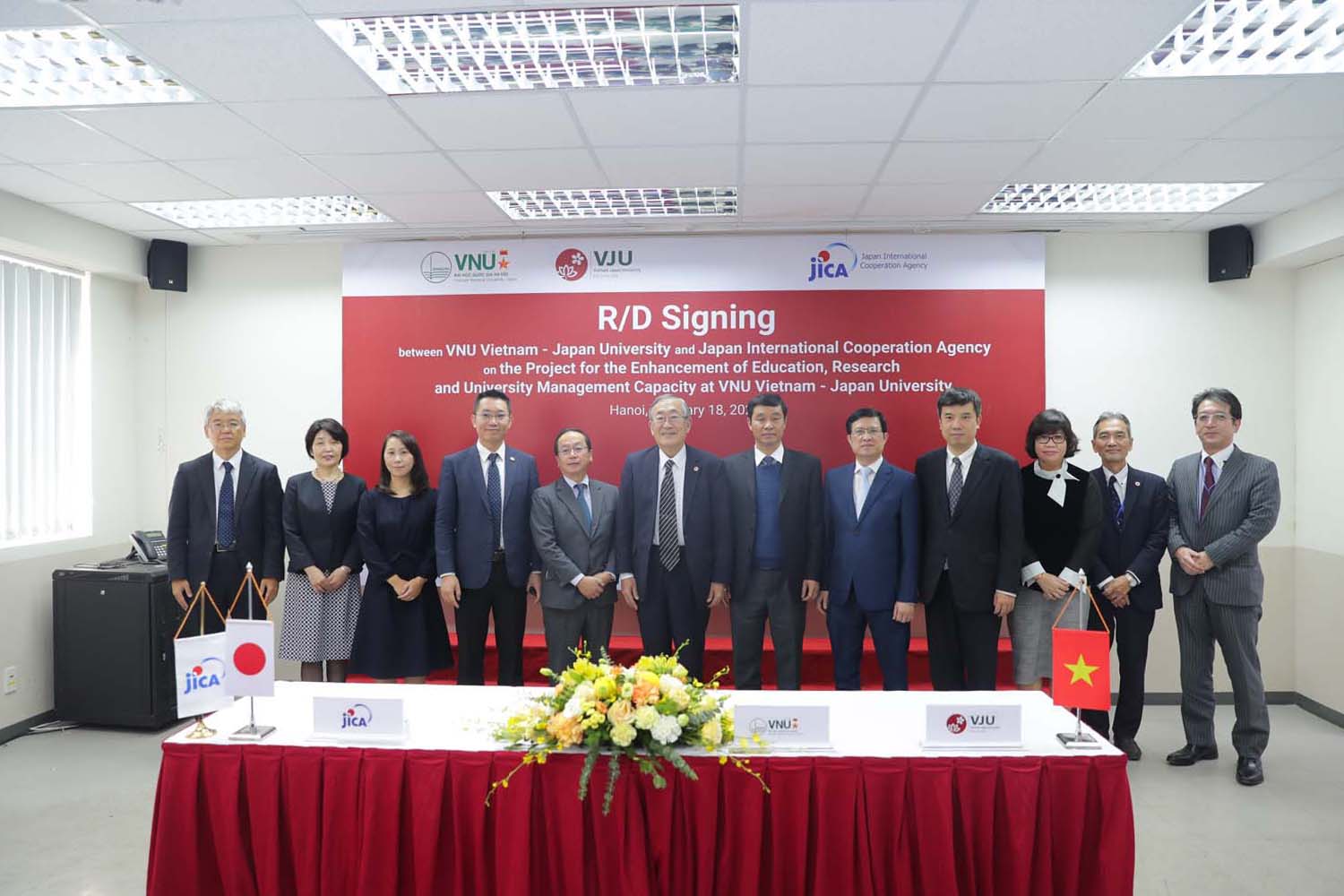 The signing ceremony between VNU and JICA
Vietnam - Japan University is a member university of Vietnam National University, Hanoi. The university is jointly developed by the Vietnamese and Japanese Governments to train human resources for Vietnam and Japan, capable of integrating and adapting to global changes. VJU is different from other Vietnamese universities in that it is capable of closely cooperating with such leading Japanese universities as Tokyo University, Osaka University; and exploiting traditional values, brand and resources of Vietnam National University, Hanoi.